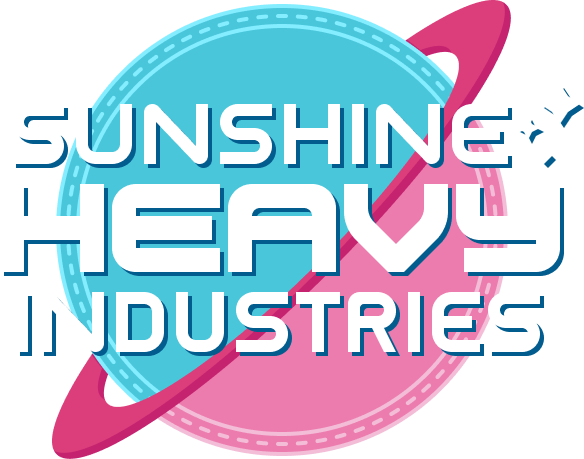 PRESSKIT
MEDIA
FACT SHEET
Game Name: Sunshine Heavy Industries
Developer: Daisyowl Games
Early Access Release Date: May 11, 2021 (Windows/Steam)
1.0 Release Date: August 17, 2021
Platforms: PC
Website: sunshine-heavy-industries.com
Price: USD $14.99
Availability: Digital Download
Genre: Puzzle / Design
Languages: English
File Size: ~500MB
Press Contact: press@daisyowl.com
Social: Twitter @SunshineHeavy, Discord
DESCRIPTION
Welcome to Sunshine Heavy Industries, the newest shipyard in this arm of the galaxy! Design 2D ships around increasingly tight constraints. There are countless solutions to every level, and room for all kinds of shipbuilding style and flair! Meet a colorful cast of space weirdos and help them build their dream ship, while your business partner finds new ways to screw up your reputation with the local pirates!
FEATURES
Assemble spaceships from a wide variety of parts!
Design creative solutions to open-ended problems!
50+ levels, with more on the way!
Charming story with a cast of colorful space dweebs! Daily missions with competitive leaderboards!
Tons of replay value and post-credits content!
Sunshine Heavy Industries is a game by: